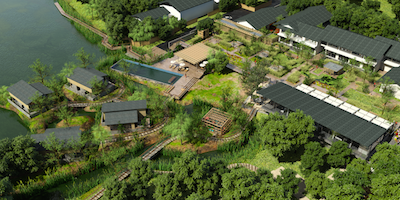 In the Southern Song Dynasty, Emperor Zhao Gou was enchanted by the beautiful scenery in Xixi-a place renowned for its lyrical brooks and mist views, so he intended to build an imperial city here; later he visited Phoenix Mountain, upon twice thought, he at length gave up the idea to ruin the natural beauty for large-scale construction, and declared: "Leave the West Brook untouched". Since then Xixi has been endowed with more natural ecological beauty and unique artistic conception without the harassment of historical intrusions.
The Blossom Hill Inn Xixi (Hangzhou) is a village in a wetland, an extension of "Family" culture in Blossom Hill Inn and an ideal epitome of the eulogized "Chinese-style Happiness", what she tries to present is a warm and simple village civilization featured by "surpassing the kinship of blood and ethnic groups" and "return to the true nature of human".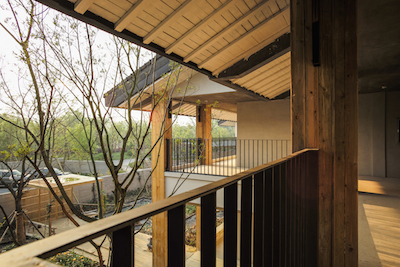 The Blossom Hill Inn Xixi (Hangzhou) is located at the western area of Xixi National Wetland Park, by the entrance to the Longshezui Village, Wuchang Avenue of Yuhang District. This is the first resort village of Blossom Hill Inn, a new cultural and artistic conception initiated by the Blossom Hill Inn as well, it combined the elements of simplicity and ingenuity into the design, and presents an "Elegant unruliness" concept to create a lively playing world--to play with fun, to play with grace and with no constrain. Here the pure happiness is melted into the true beauty of nature, and to "play" has surpasses the boundary of time and space, virtuality and reality, everyone can find the true ego of themselves and return to innocence from the sharing and interactions of beauty and happiness, thus leading your purposeful life to an enjoyable level.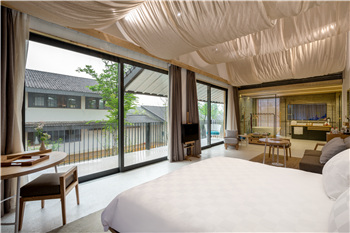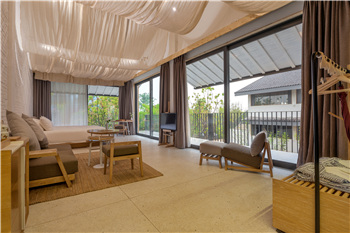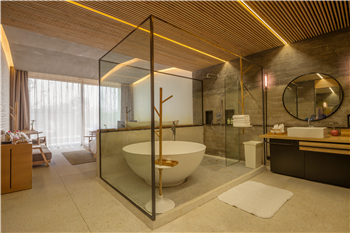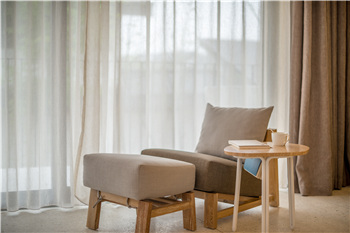 Dwelling residence in the village These are simple cabins in the primitive wetland, yet elegant space with meticulous designing as well. The simply-structured and large-size doors & windows lead directly to the open air thus blending the seasonal fun of Xixi into this cozy environment, particularly, an Age-reversing Room where you may enjoy the exclusive SPA service and a Youth Hostel which may accommodate eight guests and other breakthrough room types have been designed for your selection. The guest rooms are equipped with widescreen satellite TV, floor heating, air conditioning, tea with local favors, mini-bar, top-grade bedding and brand sanitary facilities etc. In addition, the whole village is designed with garden house, restaurant, coffee house, boardroom, infinity pool, SPA and an art theatre in which the newly-released blockbuster movies can be watched, to name a few, thus presenting the guests with bran-new holiday experiences.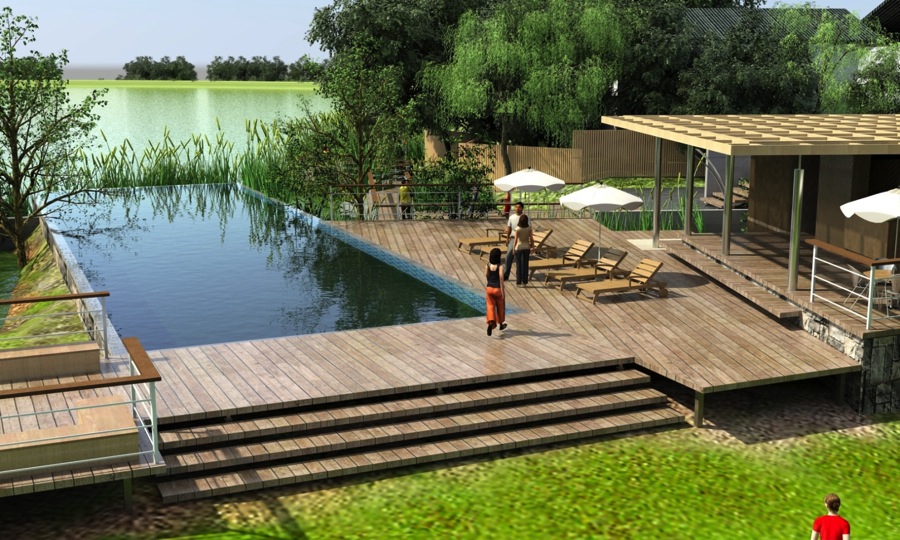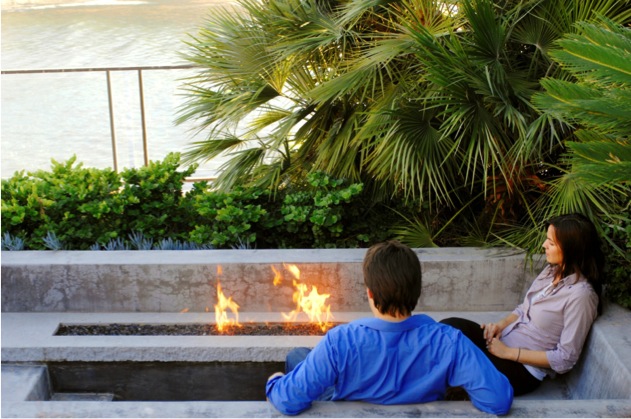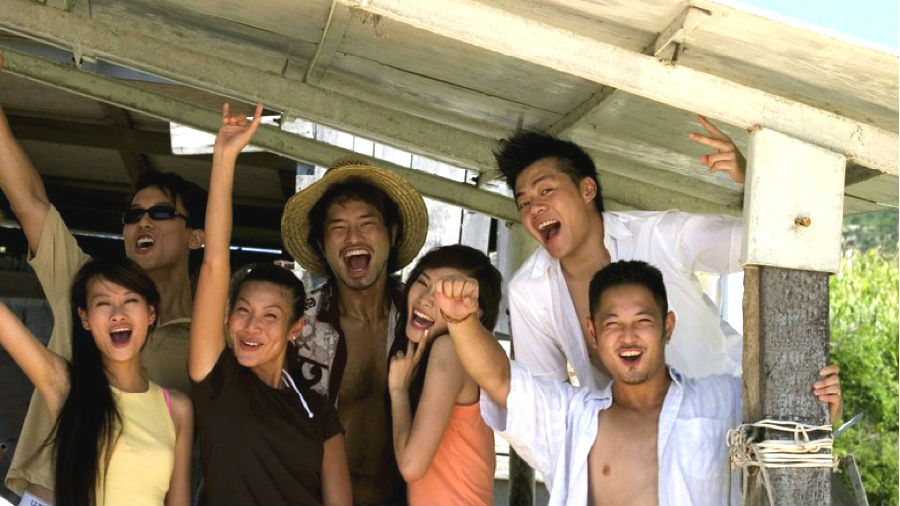 社交的有意思:从独乐乐到众乐乐
"独立人世外,唯闻涧水喧"是很多酒店刻意营造的幽深意境,而在花间堂,你可以孑然独立、品享孤独,也可以融入村落、分享美与欢乐。
杭州西溪花间堂是首家网络社交酒店,专为花粉开创的微社区,能让你从线上玩到线下。在线上,你是村庄的观察者和创造者,你可以上传美好瞬间,写下点滴感动,也可以呼朋唤友,组织线下活动。在线下,你是村庄的体验者和实践者,所有的奇思妙想都可在此尝试,所有的天马行空都可在此探索,而那些线上结识的好朋友,也可以从虚拟走向现实,来一场线下的欢聚。
欢聚有很多主题,跨界对话、闺蜜私享、为毕业献祭、为宠物聚会……在杭州西溪花间堂,这一切会变成精心打造的"轻奢派对",让美与欢乐"玩美"绽放。
这里是杭州,这里是天堂。在杭州西溪花间堂,天堂将变成你的游乐场,一个由五彩手环引领的"玩美"世界正为你舒展开来。在这个世界里,"玩美"就是度假,度假就是生活,而生活中最有意义的事,就是把一切变得有意思……