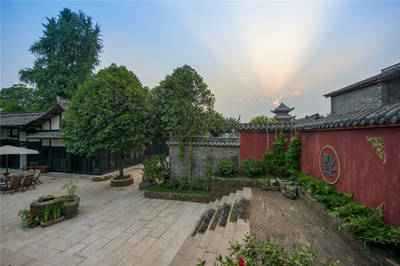 Profile
Blossom Hill Fairyland is located at Langzhong Ancient City of Sichuan, a dreaming land embraced by the Jialing River. Langzhong is one of Top Four Ancient Cities of China. In the Tang Dynasty, Emperor Li Shimin's brother Li Yuanying, or King Teng, used to build a palace and gardens in Langzhong, and named them "Langyuan", which has become synonymous with Langzhong in the after days. In "A Dream of Red Mansions" (a famous novel in China), Lin Taiya is described as the "Wonder Beauty of Langyuan Wonderland", this, again, presents the readers with great reverie of the "Langyuan Wonderland". Now, the Blossom Hill Fairyland bursts into bloom with good grace in the neverland of Sichuan, presenting you a tangible reverie that you can only experience in dreams: a fairyland to enjoy in peace with a relaxing heart.
The Past and Present
Blossom Hill Fairyland is located in a courtyard at Langzhong, which used to be the mansion of a great vinegar-brewing family surnamed Tian, and Yang Seng, the renowned Sichuan warlord used to celebrate his wedding ceremony with the eldest daughter of the Tian's in that storming age, leaving many widespread romantic stories to the world. As recorded in Song Lyrics: "I felt as if in a dream when wandering in Fairyland for the first time. You won't have the heart to touch your worries and sorrows, since this moment belongs to songs and wines.(the general meaning)". Now, that secular uproar and their romance have faded away, and the architects of Blossom Hill Langzhong has restored the old mansion with authentic craftsmanship; while reserving the original building structure, they endowed the mansion with a unique note of Blossom Hill aesthetics, making Fairyland a wonderland hidden in your dreams and a window to the glittering stardust, the lost history and the forgotten romance.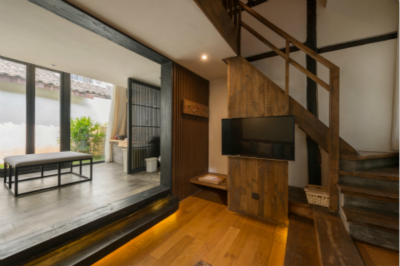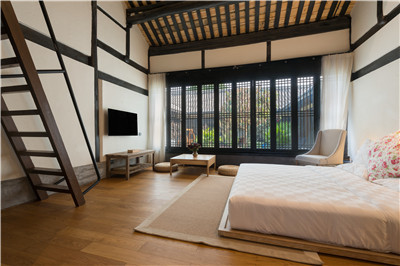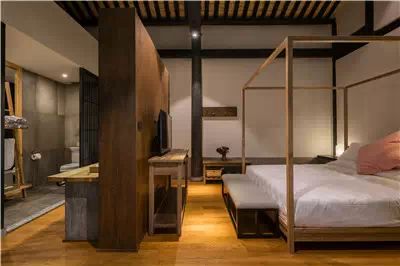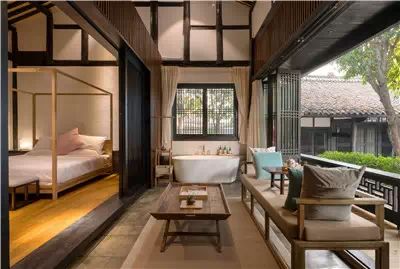 Guest Room
Langzhong is hailed as "The First Auspicious Ancient Town in China", and Blossom Hill • Fairyland draws the profound Chinese Fengshui culture from therein and integrates it with the grace of Nature to design our guest rooms, making them cozy home with original Northern Sichuan styles. Here, you will feel the transcendent and ethereal rejoice and relaxation, feel the exclusive harmony of heaven, earth and men; or body, mind and soul through the windows of our guest rooms with each of your five senses.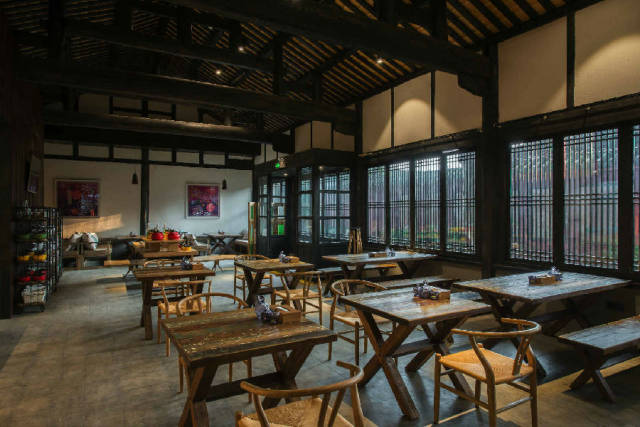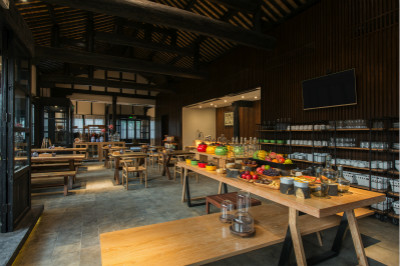 Public Space
Blossom Hill Fairyland forms a world of its own. There are a Book Salon, Conference Room, Teahouse, Blossom Art Theatre and a DuoDuo's Bread Tree in which you can enjoy coffee and other soft drinks as well as light meals and snacks; besides, there is a shop named Blossom Hill Collection, which sells a good selection of featured products of Blossom Hill.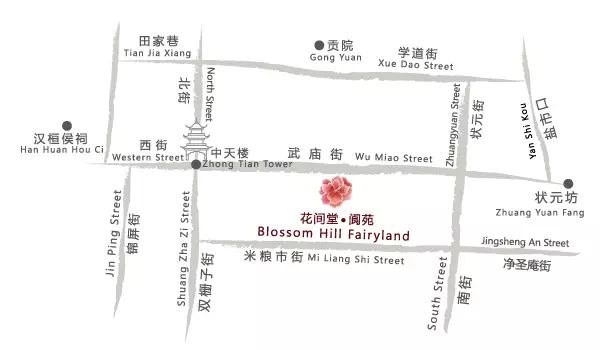 BLOSSOM HILL FAIRYLAND
No.50, Wumiao Street, Ancient Town, Sichuan,Langzhong
TEL:0817-6225088 18188436515